---

Get a discount and help ELIYA, when you join US Sailing or renew membership through the link below!! We hope all owners and crew want to become US Sailing members. With membership you receive the complete Racing Rules of Sailing for 2013 - 2016. You will also get discounts at West Marine, Sperry Top-Sider, and more. ELIYA is a Member Partner with US Sailing so you can get discounted 1-year membership by joining or renewing from the link:http://www1.ussailing.org/membership/MPP/Default.aspx?ycid=100191I
Individual membership for $50 (usually $60)
Family membership for $75 (usually $90)
Youth membership for $20 (usually $25)
You become a member immediately when you pay online and can even print out a temporary card while you wait for a nice packet in the mail.
---
2015 Results for ELIYA Series:
---
Results for some other 2015 Races
---
Dates & some NOR's for 2015 Offshore ELIYA Series Races are:
Sun, July 5th - SIYC - Heatherton Race
Sat, 7/25 - OYC - Spindrift Night Race (Southold Town 375th Anniversary Regatta), SI's
Sun, August 2 - SIYC - SIYC Anniversary Regatta
Sat, August 15 - BYC - Sag Harbor Cup
Sat, August 22 -OCYC & PBSA - Fisher Cup
Sat, August 29 - DYC - 'Round Gardiner's Island Race'
Sun, September 6 - SIYC - Poor Memorial Around the Island Race
Sat, September 26 - SHYC - Maycroft Cup, (Entry Form & Waiver)
Sat, October 3 - PBSA - Whitebread XXII
Sat, October 10 - OCYC & Chinese YC - Greenport Ocean & Bays Races
---
Some other 2015 dates (in which you might be interested) that are not part of any ELIYA Series are:
Fri - Sat, June 12 - 13 - Spring Off Soundings (Watch Hill - Block Island)
Sun - Fri, June 21 - 26 - Block Is. Race Week
Weds, July 1 - BYC - OZ Trophy Race (females at the helm)
Sat, July 11??? - BYC - AdventureSail (Sail for underprivileged girls)
Sat, August 8 - Southold YC - Sunfish Race Around Shelter Is. (+ catamarans & lasers)
Sat, August 8 - Southampton YC - Southampton Town 375th Anniversary Regatta
Sat - Sun, Sept. 12 - 13 - BYC Race to Montauk & Back
Sun, Sept. 13 - BYC - WOOD (Women's Open One Design) Regatta
Fri - Sat, Sept. 18 - 19 - Fall Off Soundings (New London - Gardiner's Bay)
Sat, October 17 - BYC Last R.O.T.S. (Race Of The Season)
---
For Junior Sailing information go to:
---
About ELIYA:
The Eastern Long Island Yachting Association is a nonprofit corporation founded in 1981 by a group of dedicated local sailors with a mission to promote sailing on Eastern Long Island waters as well as regional, national, and international amateur sailing activities and competitions.
To accomplish this mission, we have Junior, One design and Offshore programs, as well as the publication of a newsletter, publications with Notices of Regatta and local Yacht Club contact information, a PHRF handicap Council, and a web site.
ELIYA also promotes and supports race management seminars, rules seminars, cruising weekends, and other educational and safety programs.
Your membership in ELIYA will support our attempts to promote a recreational activity, which is healthy, constructive, and a benefit to the community.
ELIYA wishes to thank our sponsoring members for their generous support. We both appreciate and are grateful to you for all you have contributed to sailing on the eastern end of Long Island.
---
Thank you 2014 sponsoring members
Richard Amerling
Richard & Alex Bockman
Greg Cukor
Christopher & Afton DiSunno
James & Linda Eklund
Carlton & Frederic Endemann
Chris Claremont & Beth Fleisher
Richard Fleischman
Joe Frizell
John & Pat Hossenlopp
Stephen Houston
William Rich
Russell James Smyth, Jr.
John Sommi
Sedgwick A. Ward
Thank you 2013 sponsoring members
Christopher DiSunno
Richard Fleischman
Stephen Houston
William Rich
Russell James Smyth, Jr.
John Sommi
Sedgwick A. Ward
Thank you 2012 sponsoring members
Rosalie Arkell
Christopher DiSunno
John & Pat Hossenlopp
Loren Edward King
Capt. Joan Lappin (SailLongIsland.com)
Bud Rogers
Russell James Smyth, Jr.
John Sommi
Sedgwick A. Ward
Jim Vos
Thank you 2011 sponsoring members
Richard S. Bockman
Christopher DiSunno
James & Linda Eklund
Capt. Joan Lappin (SailLongIsland.com)
Bud Rogers
Russell James Smyth, Jr.
John Sommi
Sedgwick A. Ward
Jim Vos
---
The ELIYA Burgee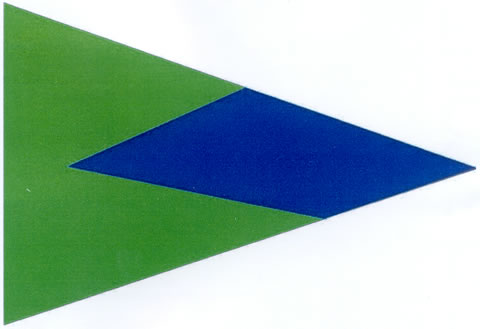 Get the ELIYA burgee, representing the two forks of Long Island, by increasing your individual or family membership fee by $15.
To obtain more information, contact Joan Worthing directly at JoanWorthing@optonline.net